On Saturday 1st May our Youth Service went on a day trip to to Woodrow High House.
A few highlights of the trip were…
Archery
Building giant catapults
Nightline – the young people were blind folded and had to make their way through various obstacles, trusting each other with communication and team work.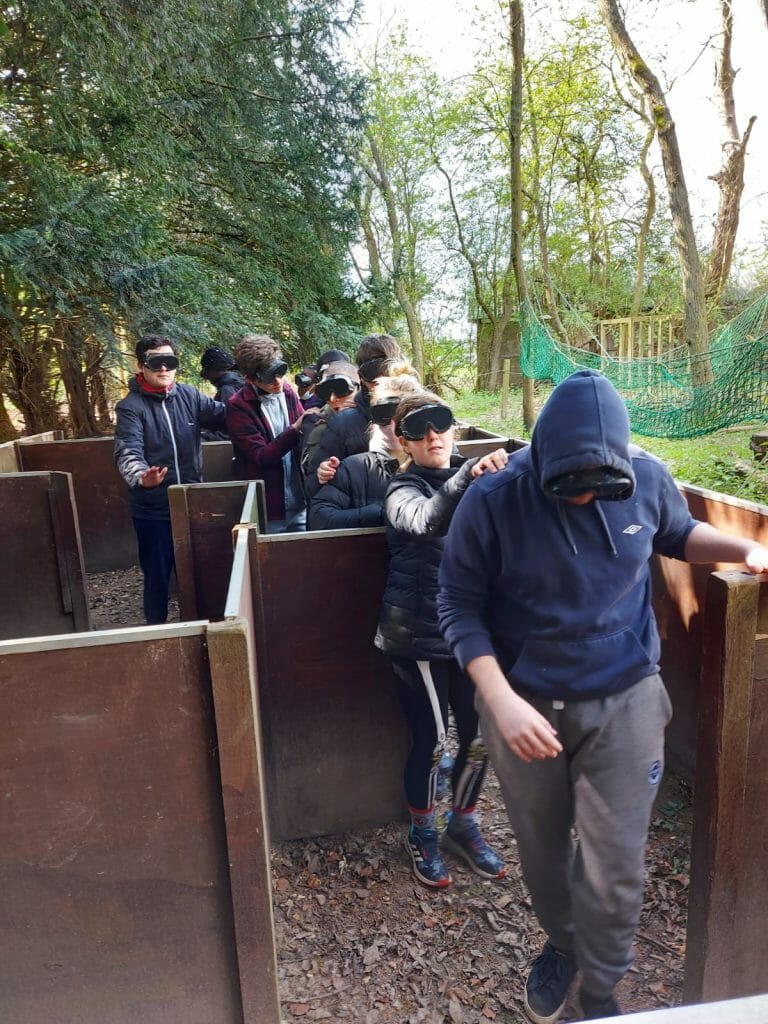 A camp fire with hot chocolate and marshmallows.
Leap of faith- climbing a giant pole and then leaping off at the end.
Here's a video of Molly, who started with us last year. She started on the buddy service as it was felt she was not ready to access group activities as of yet. Thanks to the work of her buddy, also called Molly, she now attends girls club and came on her first trip with us. She had one previous attempt at climbing the pole and jumping off, but couldn't quite make it. When she got to the bottom, she was very frustrated and wanted to have another go. This is her second attempt. She does such a good job!