In March, when the government announced the lockdown to protect us from Covid-19, we had to come up with new ways of supporting our members, who could no longer come to Generate in person. This new support included: switching some of our 1:2:1 support to over the phone, providing socially distanced in person support to those most in need, and delivering groceries and hot food to people who were unable to get to the shops.
We also had our first zoom session with the wonderful Friendship Group. The friendship group is a group of five friends who Generate had been supporting to meet up weekly and plan activities. The first online session was a huge success, as has been every weekly session since.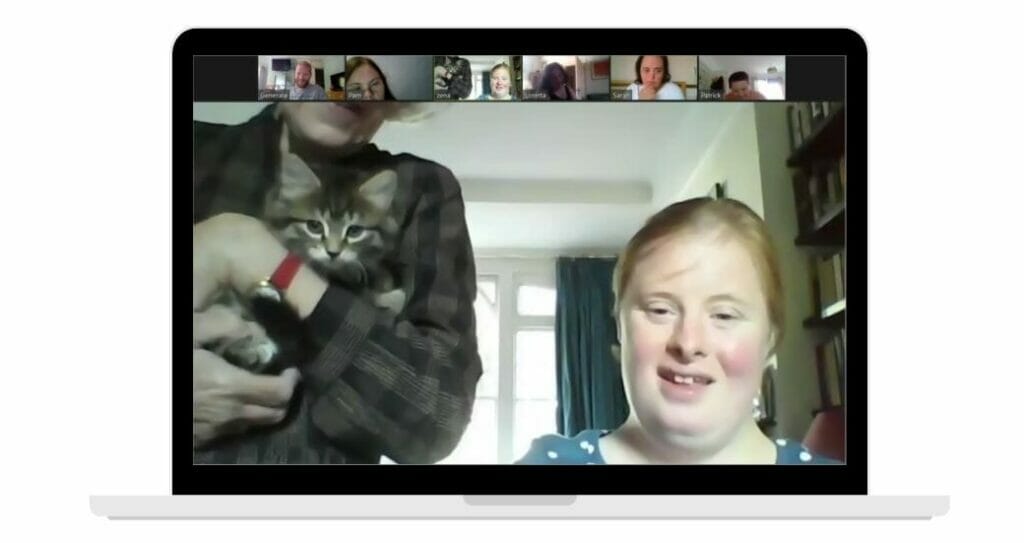 Following the success of the Friendship group zoom, we introduced two more zoom calls in the week for other Generate groups. One of these was the football group, who were no longer able to meet up to play a game. Each week more and more people came to the online sessions, so we decided to introduce daily zoom sessions with a larger range of activities.
As the Covid-19 restrictions have eased, we have started to have face to face groups alongside the zoom sessions. Members have the option to be one of small number of people who attend in person, or to stay at home and join the session using zoom. For example, we run our in house art session in person and on Zoom at the same time to maximize engagement and reach to those still not comfortable making the journey in to our hub. We plan to extend this to our 'Cooking, Baking and Making' session, with the intent to drop the ingredients and recipes to those cooking along at home so they can take part from their own kitchens.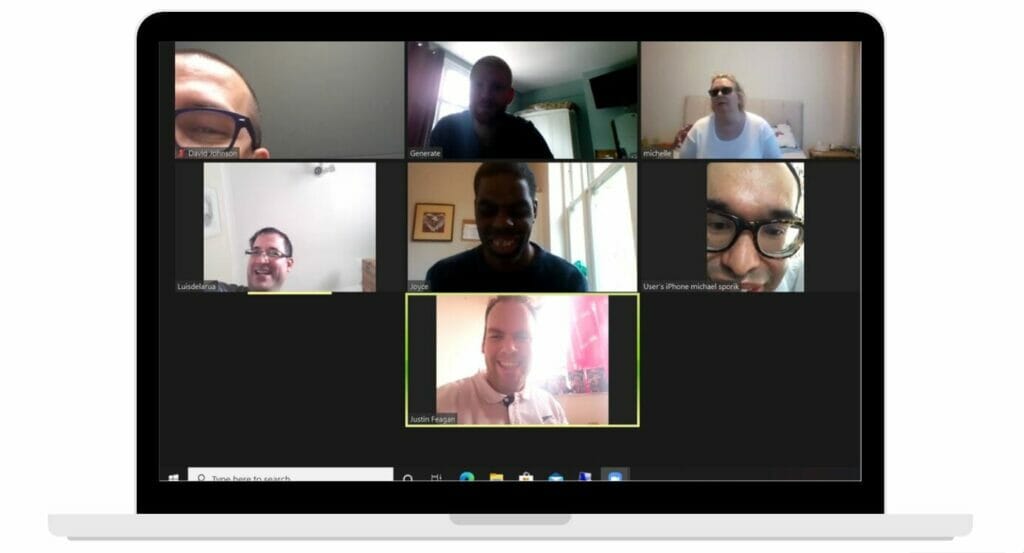 Our programme has been put together with those who attend the sessions. The activities on offer have included coffee mornings, online escape rooms, quizzes, art classes, word games, karaoke, yoga, movies, comedy sessions, debates, talent shows, and the ever popular audio book listen along session! Quiz topics have also been chosen by members, and we've had Marvel superheroes, logos, food, flags, movies, Elvis and more. While the group members love the activities, we always allow time for everyone to have a good chat and a catch up too. The feedback we have had has been fantastic from both those attending as well as family members, parents and carers.
If you or someone you know would like to join one of our zoom sessions please contact our Activities Coordinator Jake on 07943754782 or email [email protected]